DONGGUAN WAIBAO MELAMINE PRODUCT CO., LTD. – The Factory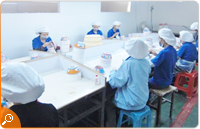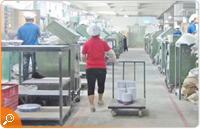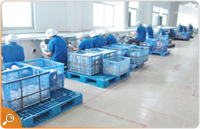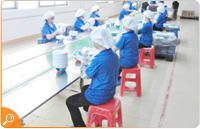 Reliability and incomparable quality are characteristics of every product we make. We use only the best grade of raw materials in the market.
The production process starts with raw material, continues through our production section: decal processing, injection molding, decal decoration, polishing and packing. Each workshop is run by good-conditioned machineries and well-trained staffs, monitored by supervisors with an average working experience of over 8 years. After stringent quality control, the products are ready for shipping to customers worldwide.
DONGGUAN WAIBAO MELAMINE PRODUCT CO., LTD. is Sedex registered and it obtains various factory audits certified by internationally recognized third parties.
Address
No. 1A, Er Huan Road, Lang Xia Hua Xia Industrial Zone,
Qiaotou Town, Dongguan, Guangdong Province, China
TEL
(86)-769-8343-8880
FAX
(86)-769-8343-8839
Production capacity
Maximum daily output up to 100,000 pieces
Factory equipment

50 injection molding machines
40 high frequency machines
28 polishing machines
1 full automatic polishing machine
1 decal workshop capable of processing 50,000 decals daily
1 conveyer drying line and 2 packing lines capable of packing up to 2 containers of products each day
1 metal detector